AMAZON
When you shop at Amazon, Amazon will donate a percentage of your purchase to our PTA. Simply click on the Amazon logo below and start shopping! Remember, you must go through this link in order for our school to get credit so be sure to do that each time. Please sign out of Amazon and clear your cart before clicking the link. IF YOU USE SAFARI BROWSER, YOU MAY NOT SEE THE PICTURE TO CLICK ON. PLEASE TRY REFRESHING YOUR PAGE OR USING ANOTHER BROWSER. To make sure you use this link, please bookmark it after you click the link!
Don't forget to use this link
for all your Amazon orders!
---
---
10 TOPS = $1.00 for our school!!
Simply clip the Box Tops cleanly along the dotted lines, being careful not to cut off the expiration date, and turn them in to your child's teacher.
---
---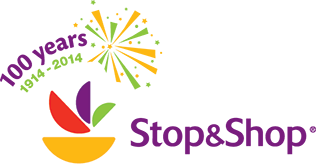 Do you shop at Stop & Shop?
Every time you shop with Stop & Shop between October and March they will donate rewards to our school! You simply have to register your Stop & Shop rewards card each year. Please visitwww.stopandshop.com and click on Our Stores. Next click on A+ and you can enter your information. You can also enter cards for family members and friends and our school will receive the rewards! Or, email your Stop and Shop card number and your last name to smithtownelpta@gmail.com and we'll take care of it for you!
Shop Rite For My School is a new eBox Tops Rewards Program at Shop Rite! Shop Rite will donate up to $1,000,000 to support local schools from August through July! Just register your Shop Rite Price Plus card, and you can easily earn money for Smithtown Elementary every time you shop and get bonus coupons too. To register, go toshopriteformyschool.com and click on Register, or email us your Shop Rite number at smithtownelpta@gmail.com, and we can register for you!
Register your TARGET card to benefit our school!
Through the Take Charge of Education program, Target donates an amount equal to 1% of Target Visa and Target Card purchases made at Target and Target.com, and 1/2% of Target Visa purchases made elsewhere, to the eligible K-12 school of your choice. For some schools, the program generates over $10,000 a year! To enroll in the Take Charge of Education program, visit www.target.com. Click on Red Card and scroll down and click on Take Charge of Education
or just Click
here
.
---
If you know of any other opportunities our PTA can take advantage of please contact us.